By

Behindwoods News Bureau

|

Sep 04, 2018 03:11 PM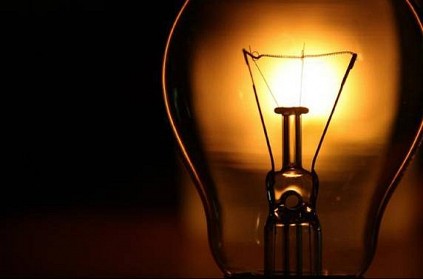 TANGEDCO has released a list of areas to face power shutdown for Wednesday (September 5), to carry out maintenance works. Power would be withdrawn from 9 am to 4 pm and is likely to be restored before the designated time in case maintenance works are complete.

Here is the list of areas losing power for Wednesday:

Besant Nagar Area

Gangai st, Arundale beach road, Appar street, Mahalakshmi street, Rukumani street, Pari street, Coastal road, 29th street, Thirumurugan street, Kaveri street, 7th avenue.
Adyar Area

1,2,3rd cross road Gandhi nagar, 1st main road Gandhi nagar.

Kodungaiyur Area
Muthamizh nagar 7th block (part), Industrial Area ( Muthamizh nagar 7th block).

RK Nagar Area
Seniamman koil st, Part of TH road, Elaya mudali street, Selva Vinayagar koil street, SA nagar, Thilagar nagar, Perumal koil street, TK garden 3, 4, 5th street, RK nagar 1 to 5th street, Vaithyanathan street, Tondiarpet, VOC nagar, Ammaniamman Thottam, Thiruvalluvar nagar, Tsunami Quarters, Jeevarathinam salai, Jeeva nagar, Thandiyar nagar, Kasipuram B-block, CG colony, Kannan street, Dharmaraj koil street, Parasuraman street, Muthiah mestry street, RK nagar, Arani rangan street, Mannappa mudali street, Basuvian street, Arumugam street, RK nagar MLA Office, Keerai thottam, Kamarajar street, Kannupillai thottam, A.E. Koil street and Press Quarters.

Velachery West Area
Part of Velachery Tambaram main road, 100 feet Taramani Link road, Sarathy nagar, Seetharam nagar, SPIC nagar.

Thiruvanmiyur and Indira Nagar Area

West street & West Avenue Kamaraj nagar 1 to 3rd street, 1st main road Kamaraj nagar, Ranganathapuram & canal road, Periyar nagar, Valluvar nagar, 16,17,18,20 & 28th cross street Indira nagar, 1st lane to 15 lane Indira nagar, 1st avenue to 3rd avenue Indira nagar, Ist cross st to 15th cross Indira nagar, Iswarya colony & C.S. colony, Venkatarathinam nagar & Extension, 3rd avenue, Indira nagar, 21, 24, 28, 29th cross street Indira nagar, CPW quarters, 3rd cross street, Indira nagar, 4th main road, Indira nagar, 4th avenue, Indira nagar.

MCN Nagar Area
Part of Ananda nagar, Industrial Estate road, Foundry road, part of Pillaiyar koil street, Gangai amman koil street, part of MCN nagar, State bank colony, MGR nagar kanagam, Anna University SPIC Biotech lab, National test House, PWD Campus, CSIR road, American school, TK Kabali street, Kirubalini street.

(Representative image)
POWERSHUTDOWN
next