"One-and-a-half lakh cadres will have to be dismissed. Will DMK do it?": MK Azhagiri
Home > Tamil Nadu news
By

Ramya Ashok Kumar

|

Sep 05, 2018 03:05 PM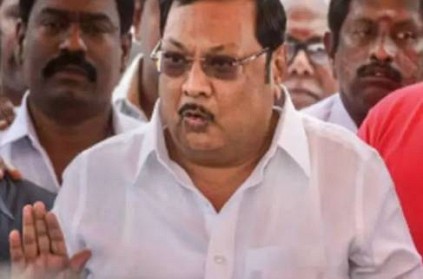 Expelled DMK MLA MK Azhagiri took part in a silent rally on Wednesday from Triplicane police station to his father, Karunanidhi's memorial. The rally was held to pay homage to his late father and DMK chief M Karunanidhi who passed away on August 7.
The rally can be regarded as a display of power against his brother MK Stalin. Azhagiri addressed the cadres who supported him, television and newspapers and personally thanked them. He clarified that the rally was only to pay homage to Kalaignar and not for any other reason.
DMK had suspended a cadre on Tuesday for welcoming Azhagiri. The expelled MLA criticised their move and said that one and a half lakh cadres are with him. He asked if it is possible for DMK to dismiss all of them.
next