By

Ramya Ashok Kumar

|

Sep 12, 2018 04:41 PM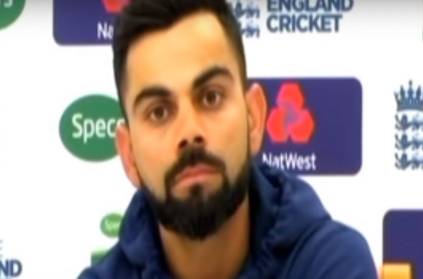 India's loss comes contrastingly just after Ravi Shastri's comment that the current Indian team is better than those in the last 15-20 years. Shastri had said, "I can't see any other Indian team in the last 15-20 years that has had the same run in such a short time, and you have had some great players playing in those series."
However, India lost 1-4 in the Test series against England. While Sourav Ganguly and Sunil Gavaskar questioned the head coach for his words, Skipper Virat Kohli had other opinions.
Kohli was asked, "The best Indian team in the last 15 years! Do these tags put pressure on you? Do you actually believe you are?" Kohli snarkily replied, "We have to believe we are the best side. Why not?"
The journalist was not convinced and further asked, "The best team in 15 years?" to which Kohli asked back, "What do you think?" However, the journalist was not sure and replied the same. Kohli responded, "You're not sure? That is your opinion. Thank you."
next