By

Ramya Ashok Kumar

|

Sep 05, 2018 04:39 PM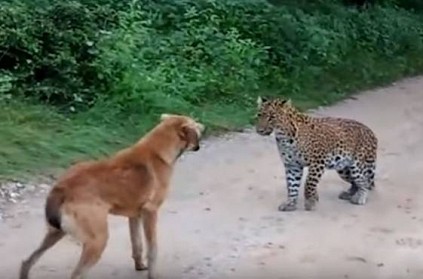 Dogs are one of the most fierce and loyal beings on Earth. In a video that went viral recently, a dog can be seen showing its bravery against a tough opponent - a leopard. The incident took place during a safari in a Rajasthan forest reserve.
The dog can be seen sleeping in the video when the leopard approaches it. The dog gets up in surprise on noticing the leopard and starts barking. The dog continues courageously and barks at the leopard.
Although unaffected at first, the leopard gets intimidated by the dog. The leopard unable to scare away the dog runs away. Watch the video here:
VIDEO, RAJASTHAN, DOG, LEOPARD
next