Fun ride gets stuck mid-air, leaves people dangling upside down
Home > World news
By

Behindwoods News Bureau

|

Sep 05, 2018 07:32 PM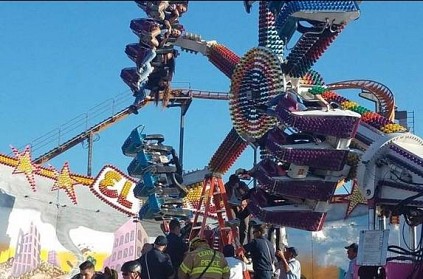 It was quite the moment of scare for about 19 people left dangling in their seats after a spinning wheel ride at the Washington State Fair malfunctioned in the city of Puyallup in USA on Monday.

Thankfully, everyone trapped was rescued safely within 10 minutes, say local media reports. Firefighters got everybody off the ride sans injuries but the incident left a lot of people shaken.

The ride, called 'El Nino', stopped mid-air at around 6 pm leaving some people hanging upside down after the malfunction.
FUNRIDEGONEWRONG
next