Photographer clicks pic of couple kissing, here is what happened to him
Home > World news
By

Ramya Ashok Kumar

|

Jul 28, 2018 07:33 PM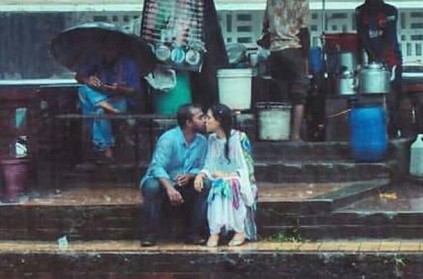 A Bangladeshi photographer stoked controversy after he posted a photo of two lovers kissing in the rain on social media. The photograph taken by Jibon Ahmed during the monsoon rain was posted on Monday. While a few appreciated the photograph for its unique beauty that it was, many protested.
Extremists in Bangladesh voiced that the photo was indecent. A conservative blogger even wrote, "Lovers are getting more audacious by the day. Earlier these things were done in secret. Now they are doing it in broad daylight. The day is not far when they will be making love in public."
Ahmed reportedly captured the photograph with the consent of the lovers. However, after he sent it to his editors, he was adviced not to run the photo. Ahmed, however, still uploaded the photo on his Instagram and Facebook account. Reportedly, the photographer was attacked by a few men the very next day and a few more days later he was even asked to turn in his id and laptop for no reason.
When asked about the controversy, Ahmed reportedly said, "You cannot portray this photo negatively, because I found it a symbol of pure love." The issue comes under the backdrop of constant threat journalists are subjected to in Bangladesh. In response to Ahmed's unfair treatment, his editor alleged that he was attacked as a result of his personal transactions and it had nothing to do with his photograph.
BANGLADESH
next