"If raising voice in public is a crime, then politicians should also be arrested": Kamal Haasan
Home > Tamil Nadu news
By

Ramya Ashok Kumar

|

Sep 04, 2018 03:33 PM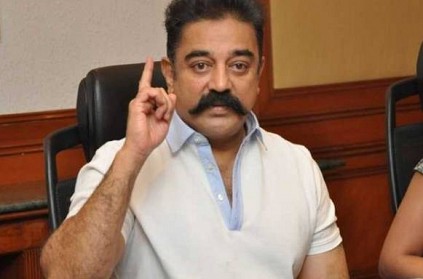 After voicing out anti-BJP slogans on Monday against BJP at the party's regional head, Tamilisai Soundararajan in Thoothukudi, Sophia Lois was arrested.
The PhD student from Canada on seeing Soundararajan at Thoothukudi airport voiced out openly against BJP. Sophia was later released on bail on Tuesday.
Many political leaders and film personalities commented on the issue. Following the trend, actor-politician and Makkal Needhi Maiam's leader Kamal Haasan too expressed his views on Twitter.
Haasan wrote, "If raising voice and criticising in public is a crime then politicians are criminals to be arrested. We have to bring the free bird Sophia from jail on bail. Why are politicians roaming outside? I am speaking knowing that I am a politician."
பொது இடங்களில் குரல் எழுப்புவதும்,விமர்சிப்பதும் குற்றமெனில் அத்தனை அரசியல்வாதிகளும் கைது செய்யப் படவேண்டிய குற்றவாளிகளே. சுதந்திரப்பறவை சோபியாவை சிறையிலிருந்து பெயிலில் எடுக்கிறோம்.அரசியல்வாதிகள் ஏன் வெளியே திரிகிறார்கள்?
நானும் அரசியல்வாதிதான் என்பதை உணர்ந்தே சொல்கிறேன்.

— Kamal Haasan (@ikamalhaasan) September 4, 2018
next