BCCI reveals player salary details; Here is how much Kohli and Ravi Shastri earn
Home > Sports news
By

Ramya Ashok Kumar

|

Sep 11, 2018 10:29 AM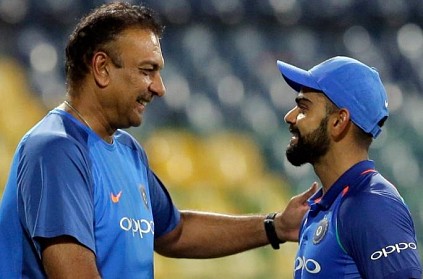 The Board for Cricket Control in India (BCCI) revealed the Indian cricket player salary details for August and despite losing the Test against England, it seems that they have won in terms of earnings. The salary for head coach Ravi Shastri was also released.
The BCCI paid Ravi Shastri Rs 2.05 crore as advance fees for his service for three months. Currently, Shastri gets paid Rs 8 crore, as per the contract.
Every player who was part of the Test series against England received Rs 29,27,700. Virat Kohli was paid Rs 1.25 crore for the ODI and Test series along with the prize money.
next